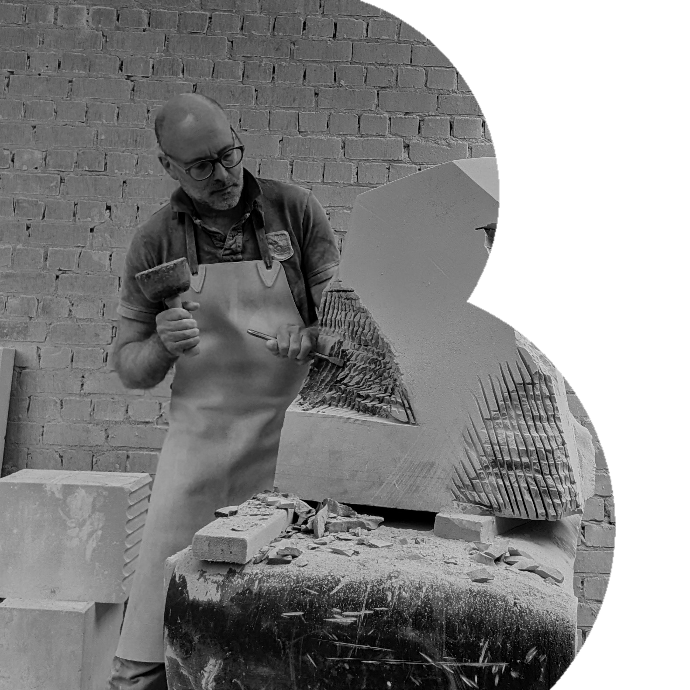 KRIS DEMUELENAERE

Beeldhouwen
Kris maakt abstracte sculpturen waarin hij zoekt naar de boeiende combinatie van massa en spanning, vloeiende bewegingen en scherpe lijnen, een spel van licht en schaduw, abstractie en eenvoud. Zijn doel is om unieke sculpturen te maken waarbij gebruik wordt gemaakt van authentieke en rijke natuurlijke materialen. Zijn vormentaal triggert onze emoties, moedigt ons aan om aan te raken, te bewonderen en dingen vanuit een ander perspectief te zien.
JAN BOEX
Houtskooltekeningen
Jan heeft een grote passie voor houtskool. Zijn werken zijn voornamelijk mysterieuze portretten of afbeeldingen van verlaten ruimtes en landschappen. Situaties die je uitnodigen om hun geheimen te ontdekken. De afgelopen jaren heeft hij gewerkt aan een mysterieuze en donkere clair-obscurstijl. ​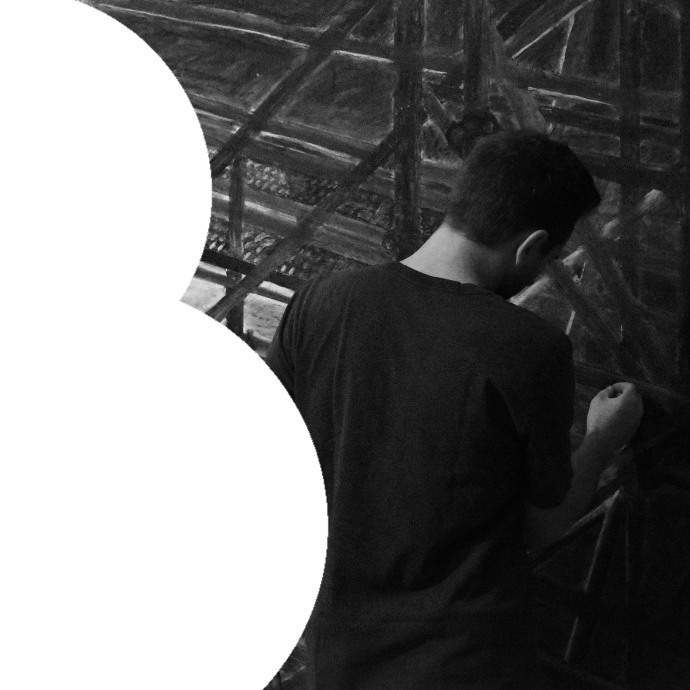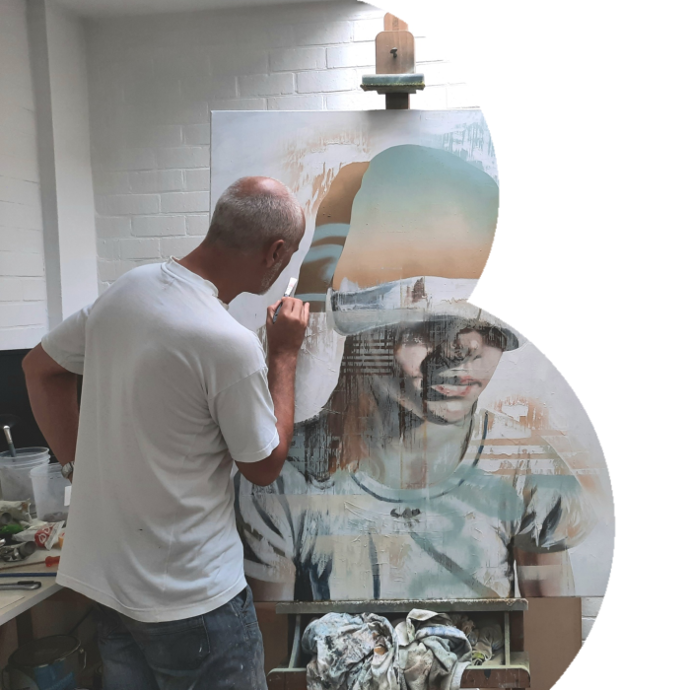 CHRIS VANDERSCHAEGHE

Paintings
In Chris' paintings, faces appear as vague presences in paint.
A recurring theme is concealing and revealing identity.
Every facet of the face is painted very meticulously and realistically. After which the figurativity takes on a mysterious haze through an abstract layer of drippings, tags and wrinkles.
As a result, the faces depicted seem to reside in a world of their own and are above all carriers of emotions.
He speaks to us, subtly and invitingly.
ELS PLEYSIER

Antropomorphe sculptures
Els is fascinated by what is not yet there.
Anthropomorphic sculptures are created from natural clay. For her it is a journey of discovery between spirit and matter.
Building and not knowing how her creatures will form is a very fascinating process for her. The movement, structure and color shades create a mysterious whole.
Facial expressions are deliberately avoided and give the sculptures something mysterious ...
What feeling do these creatures evoke in you?​